First Meeting of New EU Legume Research Project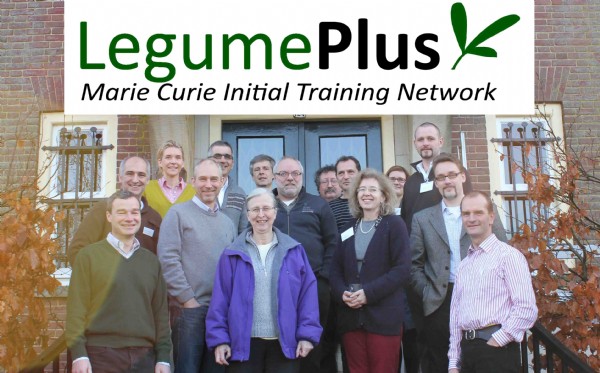 A new £3.5million research project, Legume Plus, led by Dr. Irene Mueller-Harvey of Reading University got underway last week (23-27 January 2012) in the Netherlands.
The four year project will focus on sainfoin, birdsfoot trefoil and red clover with an emphasis on plant breeding, agronomy, seed mixtures, animal nutrition, parasitology, meat and milk quality and methane emissions from dairy cows.
The 12 participants include Cotswold Seeds, University of Reading, NIAB-CEUKF and IBERS-CEUKF from UK with a further nine teams from institutes around Europe. Cotswold Seeds will be involved in plant breeding and agronomy as well leading dissemination of the project's findings.
The project which will recruit and train a total of 14 early stage and experienced researchers with positions advertised at www.sainfoin.eu
This new project is an extension of the Healthy Hay project and has the benefit of additional researchers from the University of Turku in Finland who have joined the group to further research into bio-active compounds (tannins). Additionally, legume experts from Switzerland including federal researchers from ALP, ART and plant breeders DSP have joined the project.
During the meeting eminent researcher, Garry Waghorn from New Zealand joined the group via video conference. He will be a visiting researcher later this summer where he will lecture new researchers.
For further information please contact Ian Wilkinson or Paul Totterdell of Cotswold Seeds.
EU Marie Curie Initial Training Network 'Legume Plus'; PITN-GA-2001-289377.
---
Date Posted: 30th January 2012

Knowledge