Case Study: Ryegrass & Clover Leys with Lester Lavington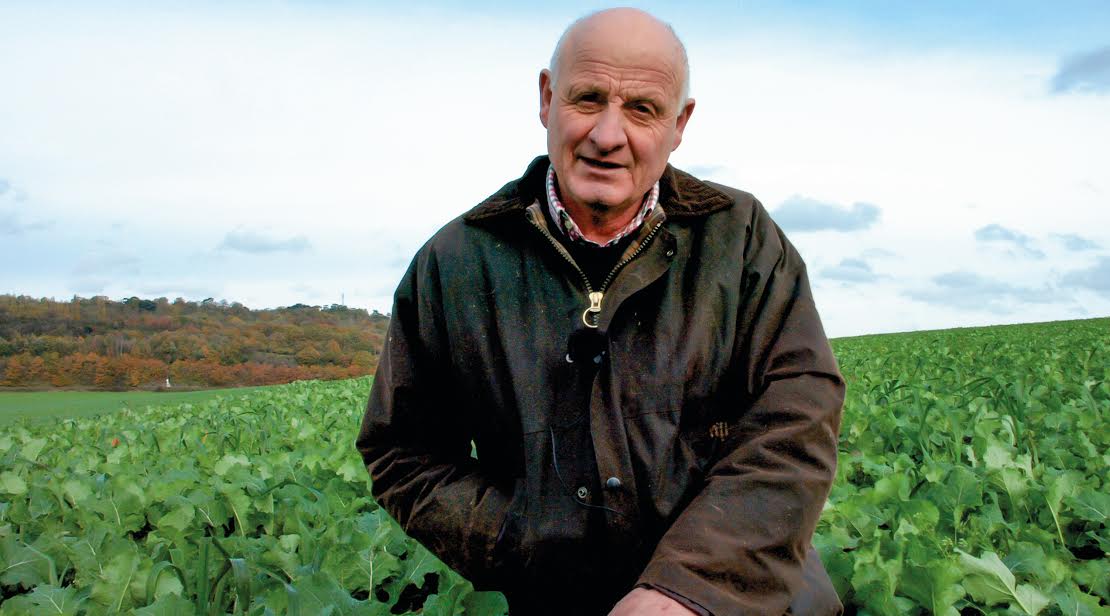 Lester Lavington manages Chapel Pill Farm, near the River Avon, for the Alvis family, who are producers of the award-winning Lye Cross Cheese.
Over 100 years ago the Alvis family began farming their land 7 miles from Cheddar in the tranquil Somerset Vale of Wrington and they've been making cheese in the heart of the West Country since 1952. The multi-award winning company has secured a strong foothold in the UK market, selling to supermarkets, shops and delicatessens, as well as exporting to more than 40 countries.
Chapel Pill Farm comprises of 450 acres and has been organic since 2000.
The primary reason for going organic was customer relations, since the Alvis family were taking the Lye Cross Cheese brand into the organic market and Chapel Pill Farm was ideal, with 450 acres of good friable loam, which is all ploughable.
'Obviously being organic, a good rotation is really important, and ours is an eight year rotation and uses a lot of red clover leys,' says Lester Lavington. 'We start off with spring wheat which is planted in April and is wholecropped about July. We then direct drill forage rape to feed the heifers which are going with the bull in the winter. They go on to it at the end of November and stay until the end of February, when the crop is finished and they are housed. The forage rape gets ploughed up in the spring and goes into triticale, which is whole cropped again in July, before we plough up for the red clover and Italian ryegrass ley.'
The high clover levels make high protein, great quality silage which is used to feed the cattle through the winter. Three cuts are taken, before grazing the cows on the ley in the autumn.
''This ley greens up really fast and the growth is extremely vigorous. The cattle love it, grow really well on it and it produces plenty of milk.'
Red clover leys reliably produce silage with a 2-3% higher protein content than a grass-only equivalent. This, combined with its high intake characteristics, is known for leading to improved milk and meat production. Fast-growing legumes such as red clover are also able to 'fix' up to 250 kg N/ha, so this works well in an organic rotation to build soil fertility.
At Chapel Pill Farm the ley is left down for 2 years, after which it's ploughed up in the spring for another cereal wholecrop to go in, usually triticale. This again is cut at the end of July, and as soon as that's done, it's ploughed again for a four year Pochon Dairy Silage/Grazing Ley of perennial ryegrass and white clover. Designed specifically for the dairy farmer wishing to produce silage and high quality grazing, this ley has an open growth habit allowing the white clover plenty of space to exploit.
'We use Cotswold Seeds because they know so much about grass seeds. Farmers generally don't know the best variety to use, but the technical advisors at Cotswold Seeds always point us in the right direction. Another big factor is the next day delivery service. There's nothing worse than missing a sowing window and having £3000 worth of seed which you haven't managed to plant in the autumn carried over to the next year, hoping it's going to be OK. With Cotswold Seeds it's always OK.'
---
Date Posted: 6th March 2019

Knowledge